This Vegan Sorbet Tastes Just Like Ice Cream and You'll Want to Eat it All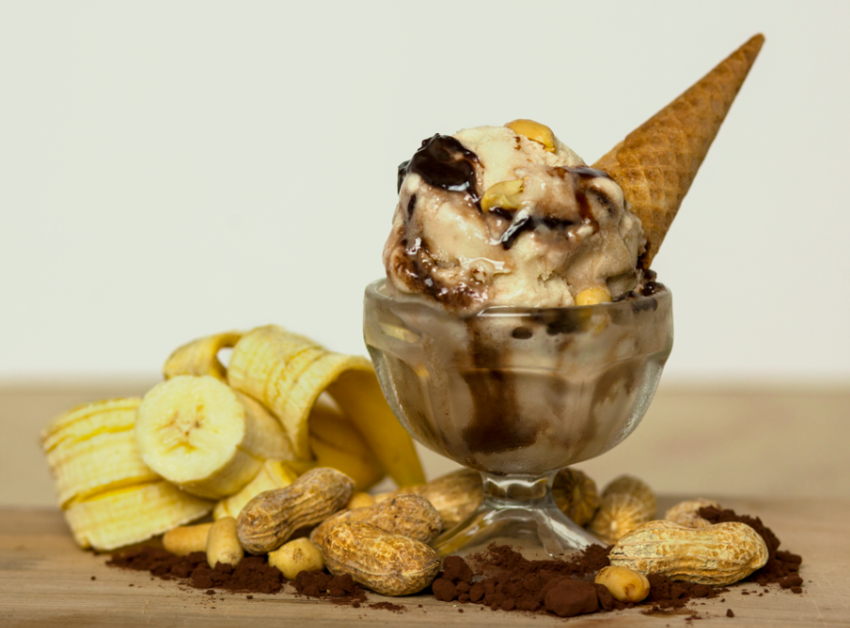 It's summer, so we're all screaming for that cold, creamy treat known as ice cream. But even better (or less fattening, anyway) than ice cream is sorbet.
While normally sorbet is just a light, fruity, treat, Sorbabes is changing all that. This isn't your run-of-the-mill fruit-flavored ice. Instead, their creations taste just like ice cream.
Sorbabes unique flavors use creamy fruits, toppings, and nut butters to create decadent combos that will leave you super-satisfied. The brand was created by two ambitious ladies, launched at a Brooklyn Farmer's Market.
Take the Peanut Butter Banana Sorbet with Fudge. It's impossibly creamy and rich with chocolatey deliciousness.
Other unique flavor options include Pistachio Sorbet with Sea Salted Caramel; Double Chocolate Hazelnut and Fudge; Coffee Almond Sorbet with Espresso Bark; and lots of others.
So where can you get these sweet, scrumptious treats? Well, according to the company, they're available at Safeway stores, and the website's store locator has them at a bunch of locations around New York. But we also spotted Sorbabes at an Earth Fare market in Asheville, North Carolina!
If your local store doesn't have this brand, yet, ask for it! Let 'em know you need this sorbet in your life.
Pick a flavor, add a sliced banana, top it with some vegan Reddi-Wip, and you've got a full-fledged sundae. Anything you can eat, I can eat vegan!
Follow Some Vegan Girl on Facebook, Instagram, and Twitter for all things plant-based and pop culture. 
Source: latestvegannews
This Vegan Sorbet Tastes Just Like Ice Cream and You'll Want to Eat it All